Mercedes Classe-E: Our entry-level executive sedan offering, providing comfort and style.
Accommodates 2-3 Passengers: Perfect for intimate journeys, ensuring a personalized experience.
Spacious Trunk: Ample storage capacity for 2-3 regular-sized suitcases.
4Matic Four-Wheel Drive: Enhanced traction and stability, ideal for various driving conditions.
Luxurious Interior: Immerse yourself in high-quality materials, including leather seats and advanced technological features.
Intuitive Infotainment System: Enjoy seamless connectivity and entertainment on the go.
Contemporary Design: Aesthetically pleasing with modern elements, making a statement on the road.
Experience our thoughtfully curated amenities:
Indulge in a selection of exquisite sweets, dried fruit, and nuts mix, carefully chosen to satisfy your cravings.
Enjoy the refreshing touch of our Oshibori, individually wrapped cotton hand towels, providing a soothing sensation for your hands.
Stay hydrated with our complementary bottles of mineral water, ensuring your ultimate comfort throughout your journey.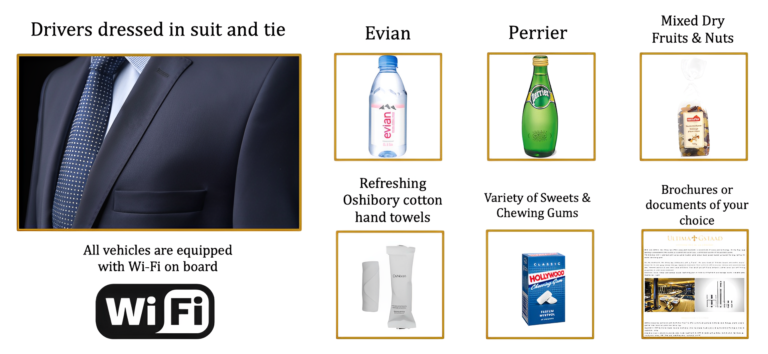 At our service, we strive to provide you with exceptional attention to detail and a touch of luxury. Sit back, relax, and immerse yourself in an unparalleled travel experience.