Model 4Matic (specifically designed for snow with 4-wheel drive)
Beige Leather Seats (However, the rear bench is not adjustable with the button setting that can be optional, but it has a larger trunk than the S580)
AMG Package (special bodywork compared to the standard S Class)
Long Model (for limousines, it is always preferable to have long models to provide ample legroom for rear passengers)
The 400 model indicates an engine power of 400.
3-passenger seating capacity can accommodate 4 small suitcases or 3 medium-sized suitcases.
Experience our thoughtfully curated amenities:
Indulge in a selection of exquisite sweets, dried fruit, and nuts mix, carefully chosen to satisfy your cravings.
Enjoy the refreshing touch of our Oshibori, individually wrapped cotton hand towels, providing a soothing sensation for your hands.
Stay hydrated with our complementary bottles of mineral water, ensuring your ultimate comfort throughout your journey.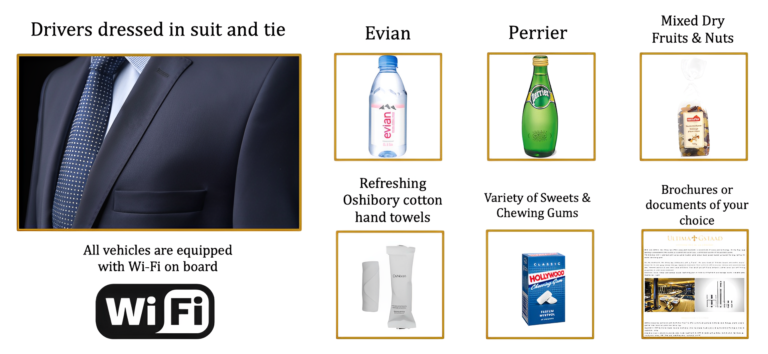 At our limousine service, we strive to provide you with exceptional attention to detail and a touch of luxury. Sit back, relax, and immerse yourself in an unparalleled travel experience.