Minibus Mercedes Sprinter
 Mercedes Sprinter VIP: The next category of minibusses, offering 13 seats for an exclusive and intimate experience.
Enhanced Comfort: The Sprinter VIP provides an additional level of comfort and a range of features and amenities.
Ideal for Families and Groups: Often preferred by families or small groups traveling together, seeking a higher level of comfort .
Upgraded Amenities: The VIP Sprinter is equipped with various amenities including coffee machines, reclining leather seats, charging points, multiple TV screens, integrated multimedia system, and rear lounge seats.
Spacious and Luxurious: Experience ample space and luxurious comfort while traveling in the Mercedes Sprinter VIP with 13 seats.
Experience our thoughtfully curated amenities:
Indulge in a selection of exquisite sweets, dried fruit, and nuts mix, carefully chosen to satisfy your cravings.
Enjoy the refreshing touch of our Oshibori, individually wrapped cotton hand towels, providing a soothing sensation for your hands.
Stay hydrated with our complementary bottles of mineral water, ensuring your ultimate comfort throughout your journey.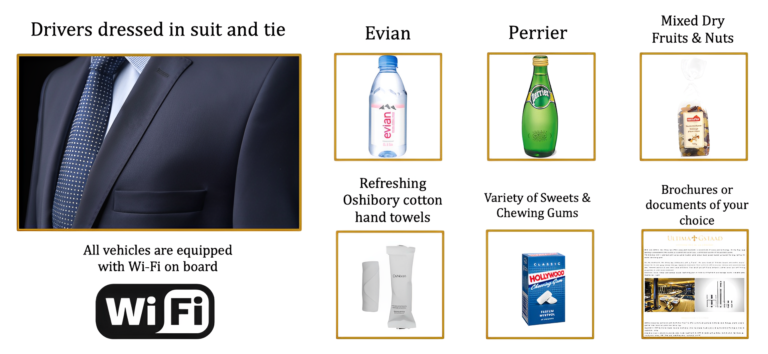 At our service, we strive to provide you with exceptional attention to detail and a touch of luxury. Sit back, relax, and immerse yourself in an unparalleled travel experience.